How To Buy Binance Coin (BNB) – A step-by-step Guide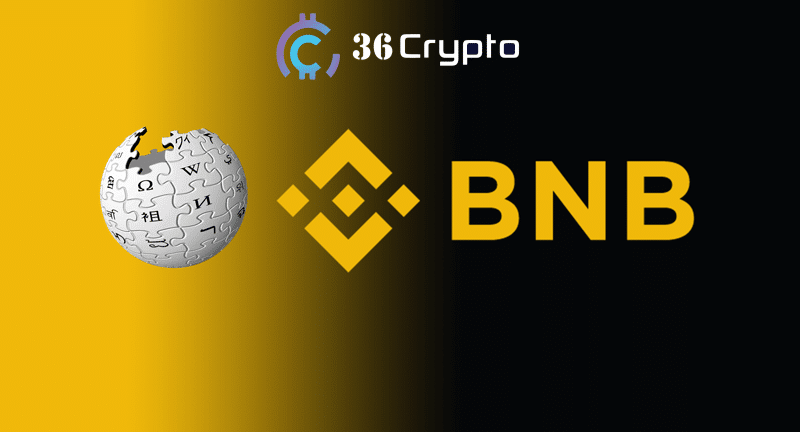 Ever since Binance was founded in 2017, it has gradually grown to be one of the world's biggest and most trustworthy exchange platforms. As a result, its native coin BNB has also experienced tremendous growth.
I guess that you have heard of this coin and probably developed an interest in buying it and so you are here to understand a few things before you proceed. In this post, I will give a brief explanation of what BNB is and how you can buy it, and also where you can buy it from.
Buying Binance Coin (BNB) is as easy as buying Bitcoin or any other crypto, you just have to follow a few steps. First, let me explain to you in simple terms what BNB is.
What is BNB in simple terms?
BNB is the native coin of the Binance blockchain. It was first given as an ICO (initial coin offering) back in 2017 when Binance was planning to raise funds for its cryptocurrency exchange operation. It is a utility token that powers the Binance blockchain.
It was initially priced at $0.1 when it was released, fast forward to today, it is priced at $328 and with a 5% growth as of the time of writing this. Today, BNB is listed as one of the top cryptocurrencies in the market with a market cap of over $53 billion.
What is BNB used for?
BNB is a very important token on the Binance exchange platform. It is used to pay for trading fees. It was previously an ERC-20 token before Binance decided to upgrade its asset and create its main network blockchain version. BNB is now a BEP2 token.
Using BNB on the Binance platform also gives you a discount on the trading fees. Binance plans on maintaining the token's value by using about 20% of the company's quarterly profit to buy back BNB tokens until only about 100 BNB remains in the market. And afterward, destroy the 100 million tokens they have bought.
Read this article to find out more about BNB and what it is used for.
Now that you are already familiar with what BNB is, let me now guide you through the steps involved in purchasing your first BNB token. We will be using the Binance exchange platform as a case study.
Related: Tutorial: How To Buy Bitcoin on Binance Using P2P (Step-by-Step Guide)
How to buy BNB on Binance
Binance at first glance might look too much or overwhelming to newbies, but trust me when you get a hold of it, you will enjoy the environment. Buying BNB on Binance is quite an easy method, you just have to go through these steps below:
Read my in-depth Binance review here.
Create an account on the Binance app or web
Choose how you want to pay for the BNB
Confirm your order
Transfer and store your BNB in your wallet or simply use it on Binance
Steps explained in detail
Create an account on the Binance app or web: Just like every other crypto exchange platform, you have to sign up or create an account to start with. Creating an account on the platform is free and easy. This account acts as your gateway to accessing the market and buying crypto. You will have to sign up with an email and then go through the KYC process for identity verification.
Choose how you want to pay for the BNB: Different payment options are available in different countries. Click on the "Buy crypto" link at the top left of the Binance website navigation panel and you will see the options available for different countries.
A. Credit/Debit card option: Select the credit/debit card option from the dropdown and it will take you to a page where you will see the buying steps. Simply put how much you want to spend in your local currency in the box labeled "spend." Then click on "BTC" in the box labeled "receive" and select "BNB". The box labeled "receive" will automatically convert the amount you have typed in and show you the equivalent in BNB. Click on "continue" to continue and finalize your payment before receiving your coin.

B. P2P Trading: P2P is an acronym for peer-to-peer, a place on Binance where you can buy BNB and other cryptocurrencies directly from other users on the P2P platform. Select P2P from the dropdown option and you will see a market of users who are ready to sell BNB for the price for which you want to buy.

C. Cash Balance: This is simply buying BNB from the money you have in your balance on the Binance platform. Just like buying with credit/debit cards, select the currency you want to spend, and then in the "receive" box, select the crypto you want to receive – in this case, BNB and click "Continue" to finalize your purchase.


Confirm your order: Now, you are almost done. Always make sure to confirm the details of your transaction before you continue. Check the fees and other things and make sure it is all correct before you continue.
Transfer and store your BNB in your wallet or simply use it on Binance: Now that you have bought your BNB, you can either hold it in your Binance account or you can choose to transfer it to a personal crypto wallet.
In case you choose to transfer your BNB to a personal crypto wallet, you might want to know which wallets you can use if you don't already have one. Below is a list of some hardware wallets you can use to hold your BNB token:
The best and safest way to save your BNB will be on the hardware wallets. Read this article to learn more about the top 5 crypto wallets you can use to store cryptocurrency.
Conclusion
Choosing to buy a Binance coin (BNB) is a straightforward process, from creating an account on the exchange platform to choosing your payment method and completing the transaction. BNB was first issued in 2017 when Binance did fundraising for its exchange platform.
The price has since appreciated and placed BNB as one of the top cryptocurrencies in the market. You can either buy and hold your BNB on the Binance platform to pay for fees or you can transfer it to your hardware or software wallet.
I hope you found value in this content. Please help share.