5 Low Market Cap Cryptocurrency To Invest in September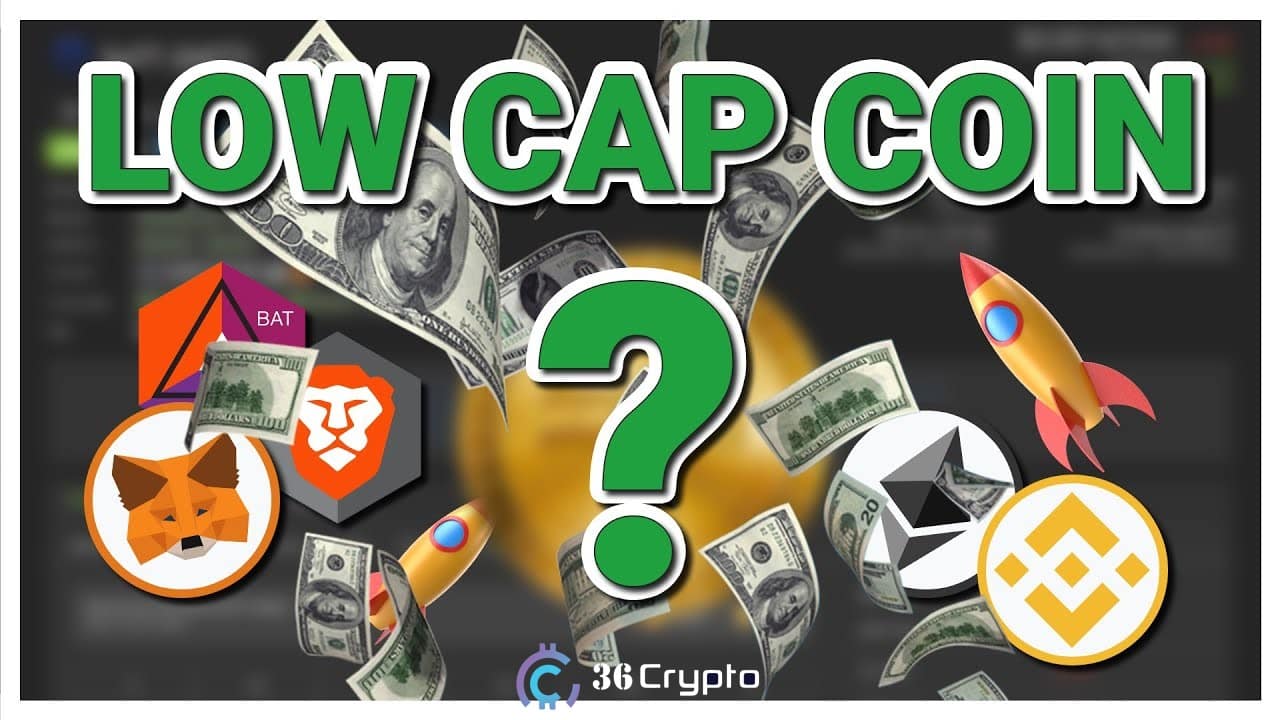 Investing in cryptocurrency with a low supply or market cap has been a good strategy for some investors. They tend to focus on new crypto projects which are not very popular at the moment and with very low prices.
These type of cryptocurrencies turns out to give 10x to 100x gains in investment. It is quite difficult sourcing out such coins with very good growth potential which is why I have written this post to point you to some of the best projects with a low market cap to invest in.
These projects could lead to significant price growth in the future. Most of the big crypto in the market started with low caps and low prices. Ethereum for example was sold for less than a dollar back in 2014 when it was first distributed as an ICO, fast forward to 2022, and we can see the significant growth the project has experienced.
Continue reading below to find out our 5 promising cryptocurrencies to invest in September.
Best Low Market Cap Cryptocurrency to Invest in 2022
It should be noted that while a cryptocurrency might have a low market cap at the moment, it could present very good growth opportunities in the future. It is always best to invest in projects for long-term profit, as it is seen to be more profitable given the volatility of the crypto market.
In no particular order:
Battle Infinity (IBAT)
Polygon (MATIC)
Stacks (STX)
Tamadoge (TAMA)
Lucky Block (LBLOCK)
Let us take a closer look at the above-listed low caps crypto and very good growth potential.
1. Battle Infinity (IBAT)
The metaverse has been one of the major themes of the future of cryptocurrency. Battle Infinity is a metaverse gaming project with its native token IBAT which has been gaining momentum and gathering attention for a while now.
Since the project is in its presale stage, it has a relatively low market cap and it could offer good profits when it fully goes live. Battle Infinity plans to host multiple cryptocurrency play-to-earn games that give users rewards for cryptocurrencies once they partake.
Investors can also interact and watch live games as they take place in its metaverse. Battle Infinity has several other products like Battle Swap, IBAT Premier League, Battle Arena, Battle Staking, Battle Market, and Battle Games.
You can purchase the IBAT token by using Binance Coin (BNB). 1 BNB equals 166,666.666 IBAT coins.
2. Polygon (MATIC)
Polygon is backed by Binance and Coinbase. It was initially known as the Matic Network. According to a post on Coinbase, "Polygon is a sidechain scaling solution that runs alongside the Ethereum blockchain and allows speedy transactions and low fees."
MATIC is the native token for the Polygon network. Polygon conducts about 65,000 transactions per second and has a block confirmation speed of two seconds.
It was launched in 2019 and was selling at $0.004. It traded on that price for a long time till 2021 when Ethereum's London Hard Fork went live and saw the price surge to its all-time high of $2.870 towards the end of the same year.
As of the time of writing this post, the price per MATIC is $0.8859.
3. Stacks (STX)
Stacks, formerly known as Blockstack. is an open source DApps and a smart contract built on the Bitcoin network. It provides open-source growth by allowing developers to build on other apps.
Stacks are linked to Bitcoin through "Proof of Transfer" – its consensus mechanism spans the two chains and allows miners to pay in Bitcoin to mint new STX tokens. STX is the native token for the platform and is used in the processing of smart contracts.
In November 2021, STX reached its all-time high of $3.61 and today, the price per STX is $0.3676. This is one of the low caps crypto you should lay your hands on.
4. Tamadoge (TAMA)
Tamadoge is a meme coin, the latest in the Doge ecosystem, and has been listed as one of the top low-supply cryptocurrencies. It is still in its presale stage and has already raised over 1 Million USD within its first two weeks of the presale.
The ecosystem allows users to mint their Doge and make money monthly through breeding, training, and battling their Tamadoge. In other words, Tamadoge is a play-to-earn platform that allows investors to have a Doge pet and interact with it.
Only 2 billion coins supply of TAMA is available which means it has a finite supply and the price could be affected by inflation when they are in demand. Tamadoge is one of the cheapest crypto available with very low caps but with good potential for growth. You can buy TAMA from their presale website below.
5. Lucky Block (LBLOCK)
Lucky Block is an NFT competition platform. It is a "blockchain-based online lottery protocol" and it allows for transparent, fair, and secure gameplay. You can purchase NFTs, win prizes, and also be rewarded for holding the Lucky Block NFTs.
Prices include Fifa world cup tickets, $1 million in Bitcoin, and also cars. Launched in 2022, Lucky Block already went on to record significant growth within its first month of launch.  The coin rose to its all-time high of $0.009 in January 2022 from the previous $0.002 price at launch.
LBLOCK has already grabbed the attention of some of the best investors and also has some notable brand ambassadors. Today, the price of LBLOCK is $0.000839 according to information from Mex.
Disclaimer: The views expressed in the post above are solely of the author who published it and is in no way a recommendation from 36crypto. You are always advised to do your own research before investing in any digital asset as they are known for high volatility. Whatever you do with the information passed on this post is at your discretion.